JLs Detailing: '90 Mustang
03-10-2008, 12:07 AM
(This post was last modified: 03-10-2008 08:15 AM by Carn.)
JLs Detailing
Fledgeling Detailer


Posts: 98
Joined: Jul 2008
Reputation: 2
JLs Detailing: '90 Mustang
Ok I'll start off saying that I recently purchased this car. My wife's uncle bought it several years ago and I have loved it ever since he bought it. He's a car guy and has taken care of every single mechanical thing that could have been wrong or might one day go wrong with the car. Whenever he fixed something he fixed it to perfection, because he's just anal that way, lol. Sort of over the top about the mechanics of a car like most of us are on the apperarance. For a 18 year old car it runs like a champ! I have tried to buy it from him several times over the past few years but he wasn't selling. He had plans to keep the car forever.
Well a few years ago he had a stroke and although luckily today he functions very normally he lost some short term memory and his periphial vision. Well without his periphial vision he will never be able to drive again. He had been holding out hope for the last 3 years but he finally reached the conclusion that he wouldn't be able to drive again and about 2 weeks ago he was down helping me on a detail (the best interior man I have seen!) and he told me he would offer the car to me first before he put it up for sale. I bought it right then. Well he is just learning the proper way to detail a car (I hooked him up with a starter kit when he left) so the Mustang was in need of some real TLC.
The paint was swirl city and just not that vibrant. The car had been repainted as he told me that but what I found out was it had been resprayed with single stage paint. I realized this when all my pads turned blue during paint correction. The interior was in need of some cleaning as it had just seen years of layering Armor All over top of old Armor All. I didn't get any before pics because I was able to do the interior one night at work when I had some free time....shhhh don't tell anyone! This thing is going to get a major redo and will eventually get new or redone seats and door panels and some other things to make it like I want and will be an ongoing project that I will keep everyone up to date on. For now though the most important was to give it a proper detail. Well here's what I did:
Tires/Wheels/Wells:
This was my best turnaround ever on a set of wheels and tires. Here is a before pic: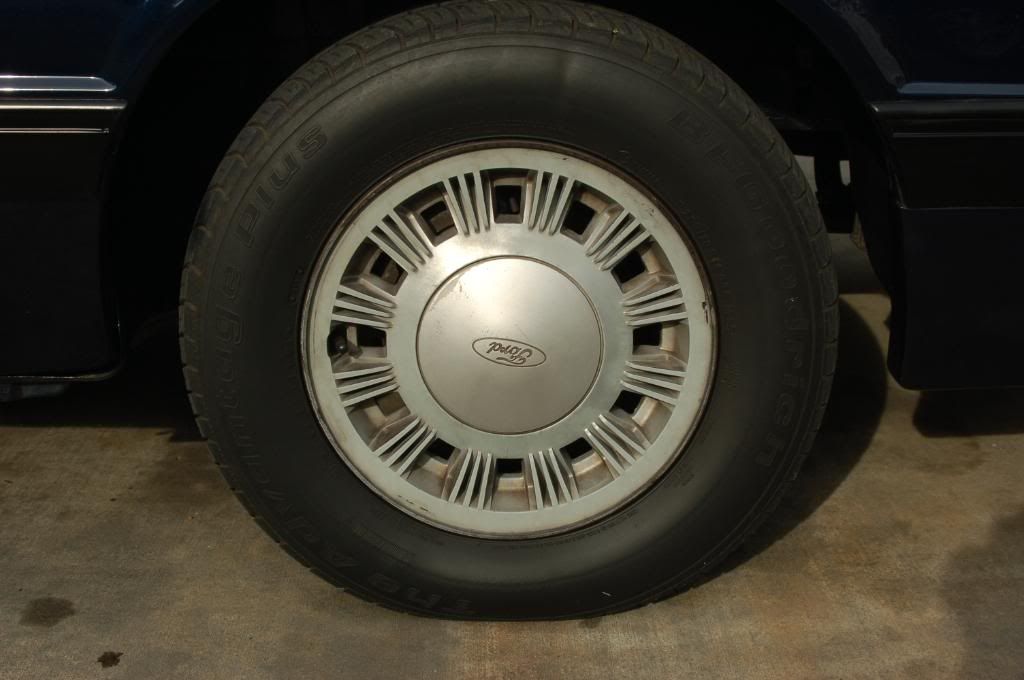 I used CGs Wheel Gel diluted @ 1.5:1 with a foamer spray head on the wheels with an assortment of brushes and such. I really like the CGs Wheel Gel and will probably try 2:1 next batch I make up to see if it works as well. The foamer head makes it cling like crazy to the wheel. I tell you it is eerily similar to P21s! I used the EZ Detail Brush, Black Magic wheel brush bent 90 degrees for getting behind the spokes, Swissvax brush for the lugs and foam finger pocket for the face. The tires and wells got Majestic Solutions Super Green Stuff @ 2:1 and a black Shmitt.
When it was time to dress the tires I used Megs Hyper Dressing @ 2:1 as a base coat with 1/2 of a TW tire applicator. Then after about an hour I applied a coat of Swissvax Pneu via the other 1/2 of the TW tire applicator. 1/2 of the applicator is perfect for low profile tires. The wells got a new mixture I came up with. I used a mixture of Majestic Solutions Natural Shine and Megs All Season Dressing @ 2:1. I bought the Natural Shine in hopes that it would replace my Adams Undercarriage Spray as a cheaper alternative. It gave the same look but attracted dirt like crazy. So I tried using 2 parts NS and 1 part Megs ASD. It looks good and so far not near the dirt attraction. The experiment is still ongoing with this though.
I then applied a coat of DG 601 and topped it with a coat of DG 105 to protect them. Well here are the afters and what a turnaround!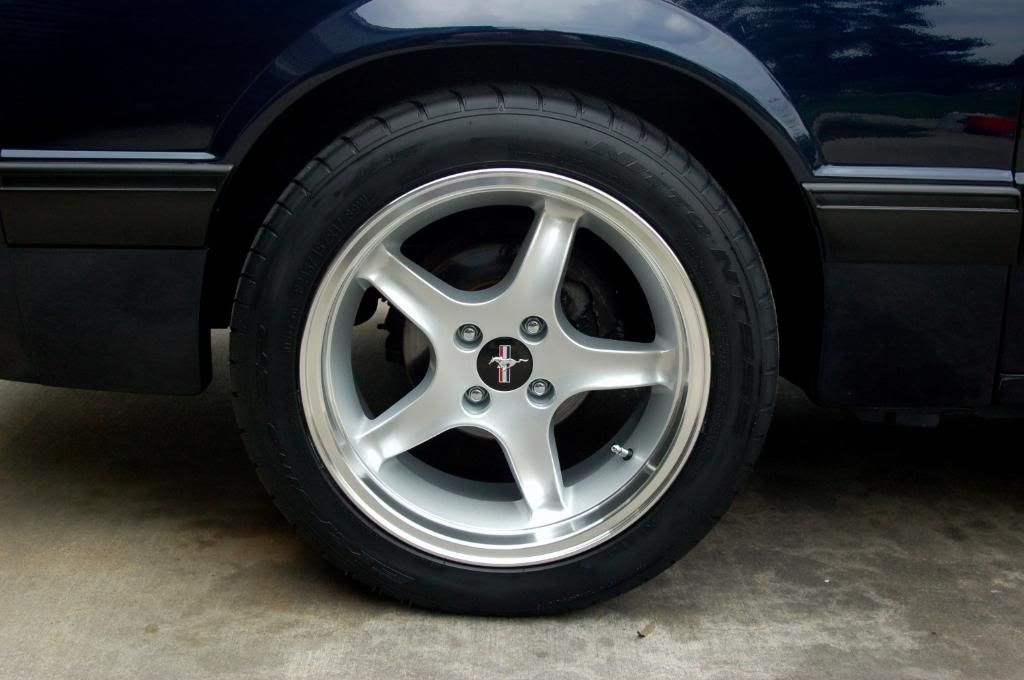 Sorry I couldn't resist, LOL!:applause2: I bought new tires and wheels but the above method is what I did to the new wheels.
Engine:
I gave the engine a quick rinse with the CR Spotless system then sprayed it down with MS SGS. I agitated it and re-rinsed. I dried most of the water with a leaf blower and then sprayed the engine bay down with Megs HD @ 3:1. I cranked the engine and let it run for about 20 minutes and it turned out great.
Wash:
Well I was sure there wasn't any type of LSP on the car but I went with a strong wash anyway because of how rough the paint felt. I wanted this car clean before any polishing took place. I went with the foam cannon with 2 oz of CGs Citrus Wash Clear and 1 oz of CGs Strong Wash. I used my Swissvax Waschpudel wash pad I got from pirex at ScandicShine and man this thing is awesome. I also had a rinse bucket with a grit guard. The bugs got CGs Strong Wash @ 4:1 (I was using @ 3:1 but 4:1 works just as good) and a Majestic Solutions bug sponge. Well this combo as usual knocked the bugs out with no problem. It makes the job so much easier. The entire wash including wheels were done with the CR Spotless System.
The door jambs got a mixture of CGs Green Clean Total Interior/Exterior, MS SGS, and demin water in a 1 gallon sprayer. Rinsed with demin water in another 1 gallon sprayer and dried with a MF.
Clay:
For clay I used the Bilt-Hamber Auto Clay. I am really falling in love with this clay and I really love the fact that you only need water for lube with the Bilt-Hamber and you don't have to worry about getting out a clay lube just grab the spray nozzle from the CR and clay away. The Bilt-Hamber did a great job on the paint and left it silky smooth. I see myself trying more of this line...what was that I just saw...a big smile on Ben's face. Ahhh Rubbish Boys to the rescue!:applause2:
Glass:
Glass inside got CGs Glass Cleaner via a glass MF and dried with an eShine Dehydrator. The outside glass was done with CGs Vertua Bond 408 Bonding and Gloss Enhancing Agent. I usually use DG 501 but wanted to see how this does. I'll keep you posted.
Trim:
All the trim including the grill near the windshield got my regimine of CGs Trim Gel and Black Wow on a TW MF applicator.
Interior:
Like I said earlier the inside wasn't like Soccer Mom Minivan nasty but it was dingy from all the layering of cheap OTC dressings. I cleaned everything with a rinse bucket, MF, and the same solution I used for the door jambs. I had to change the water in the bucket 3 times! I gave it a good vac with my shop vac and the carpet is in excellent shape. The seats will need to be redone or replaced to make the car look like I want but for now I just extracted them. I pre-treated them with ProChem Traffic Clean and used a rinse in my Sanitare Extractor by Encapsulate, I think thats who makes it. Seats came out well but like I said I want something different so they will be changed. All plastic and vinyl got CGs Silk Shine applied via a MF mitt.
Paint:
Ok the single stage paint was swirl city from years and years of poor washing techniques. He has been taught the proper way to wash now (although he really wants a foam cannon :applause2

so that shouldn't be a problem anymore. But for now it was up to me and the Scholl Concepts Polishes to make it right. I'm telling you if you haven't tried the Scholl Concepts you really should give them a whirl as they are becoming my go to products and I just need to get some of the others that pirex has in stock at ScandicShine!
I started out with the hood and it was the worst. I decided to go with SCs S17 with the SCs wool pad. I also used a LC PFW pad as well. The SCs pads are awesome too and I could really use some more of those. After the S17 and wool on the hood I went back with a white 3M polishing pad and S17. The rest of the car got S17 with the blue SCs pad. This thing has a little more cut than a LC orange but not quite as much as the LC yellow. It was the perfect pad for this car. I changed over to LC orange lo pro 5.5" after the SCs blue got dirty and had to work the polish more to the correction level I was acheiving with the SCs blue. I used my HF rotary @ 1500-1800 rpms and the SCs bumper pad. It is like the 3M bumper pad but with a little more flex to the foam. I buffed everything off with a black and yellow MF from Justin @ Obsessive Detail.
Next up was a finishing polish and I went with my new favorite SCs S40 with the Metabo on a black SCs finishing pad and 3M black finishing pad at 1200 rpms. The gloss level that the S40 brings out is incredible and it cleans up any hologramming that might be present from previous polishing. I love this stuff so much that if anyone has any and wants to trade I will gladly trade all my Menz 85rd for a bottle of S40! I don't need another finishing polish as long as I have S40. It works just as good and easy as 3M UF but has a better gloss. And it may sound weird but as good as the polish works it "looks" beautiful while you are working it. I buffed everything off with a black and yellow MF from Justin @ Obsessive Detail.
I wanted to clean the paint and enhance the gloss some so I hand applied CGs Vertua Bond 408 with a CGs Stage 3 applicator and buffed off with a CGs 530 XL. Here are some correction shots: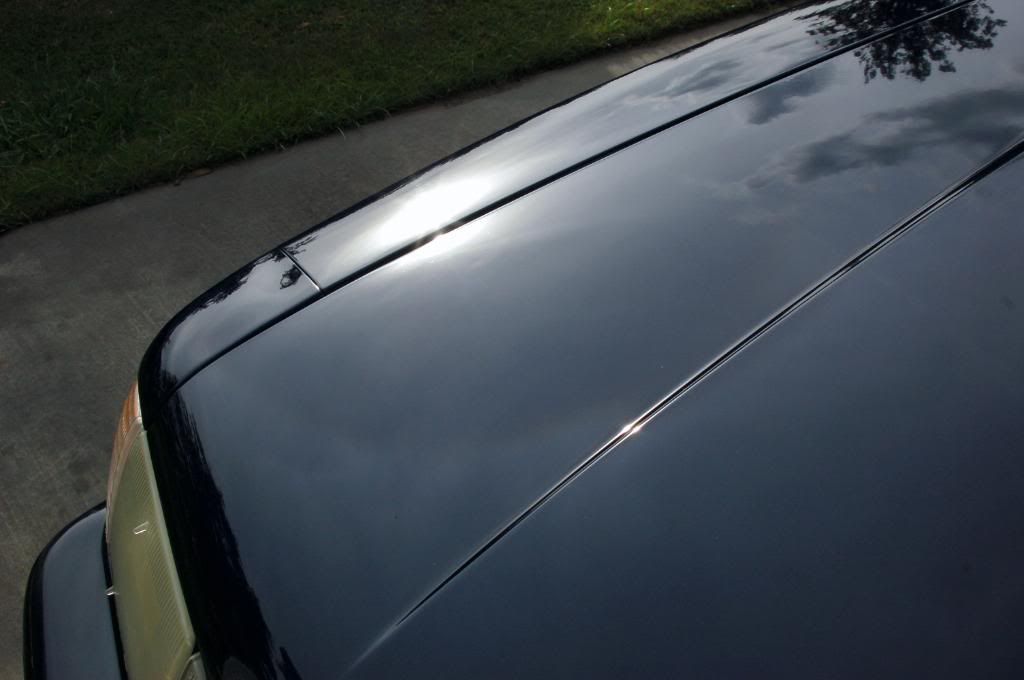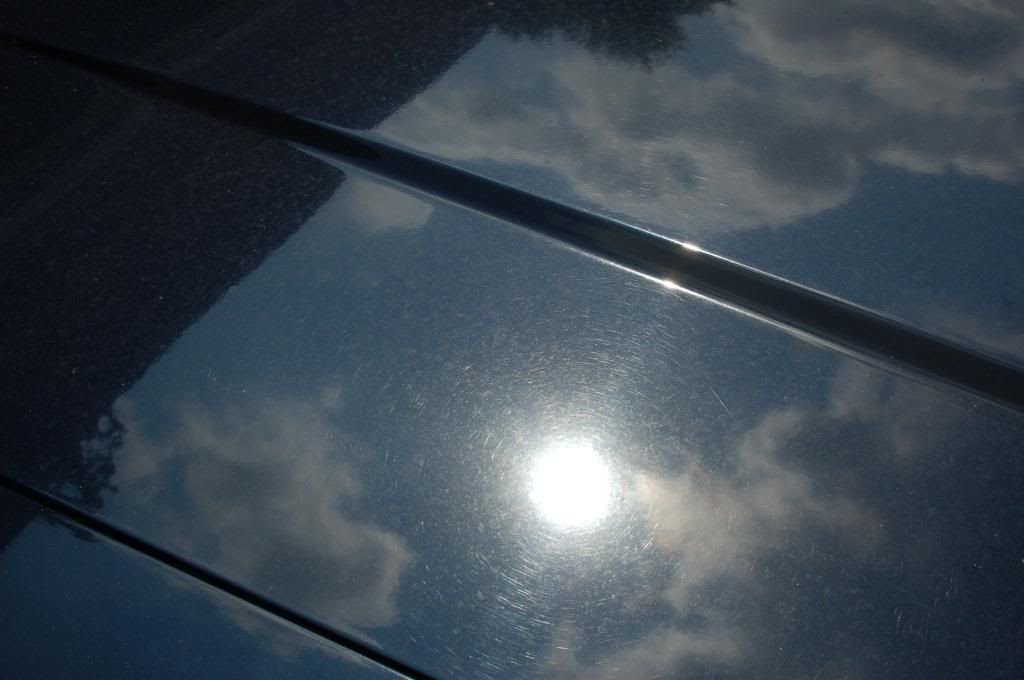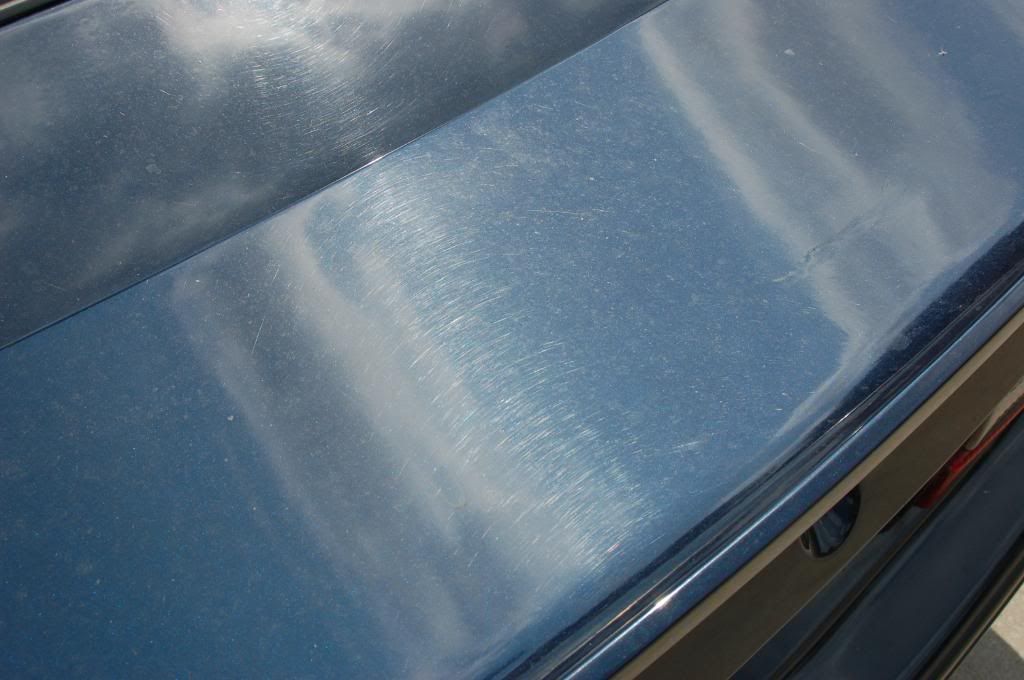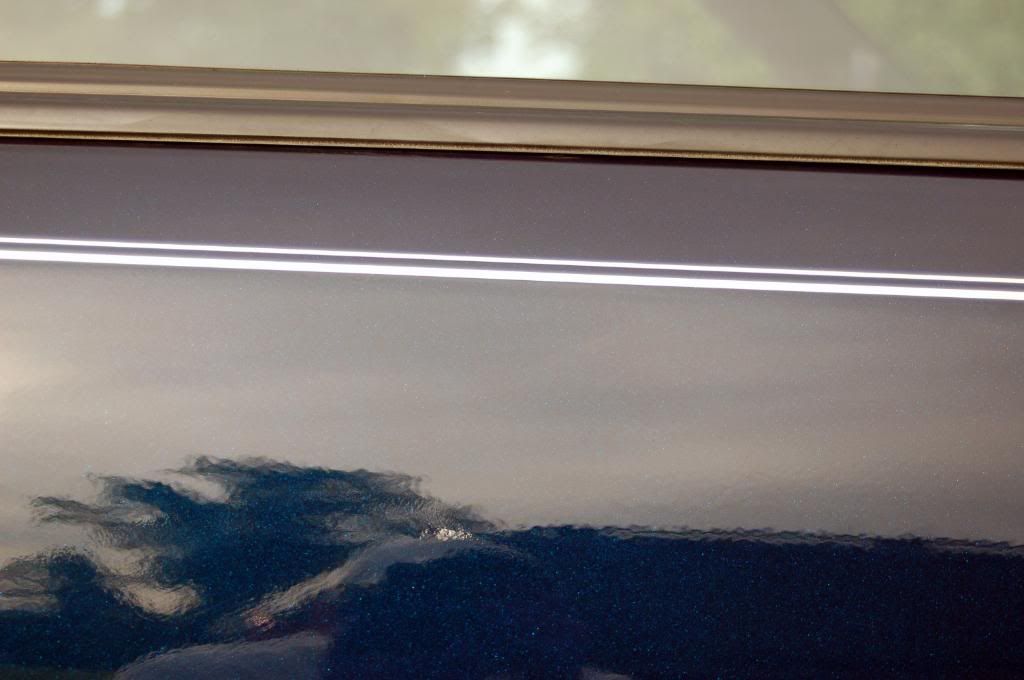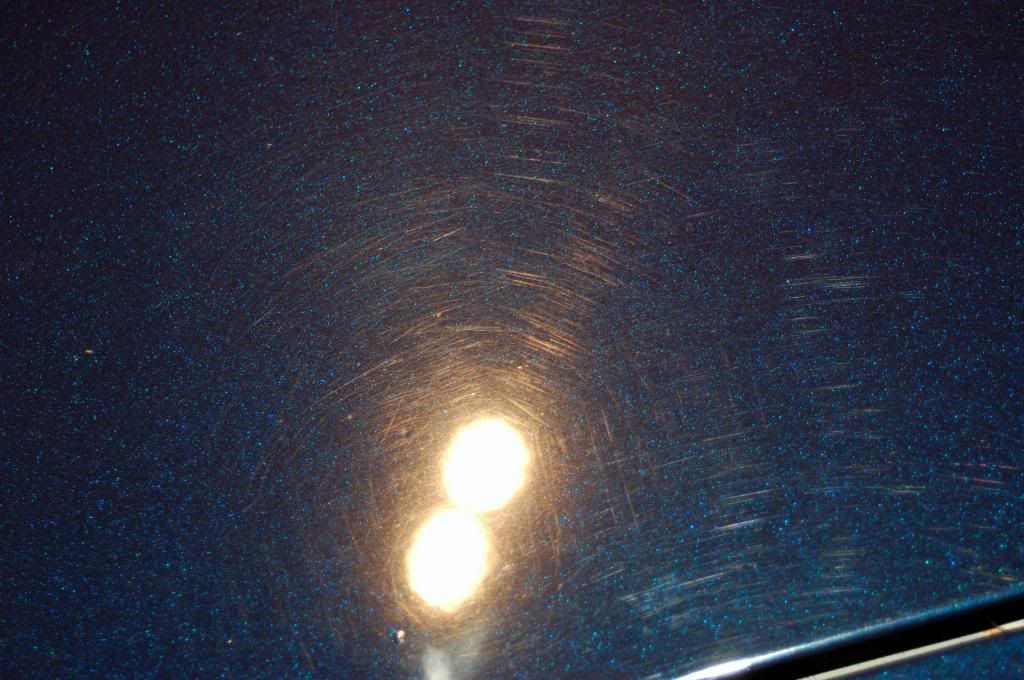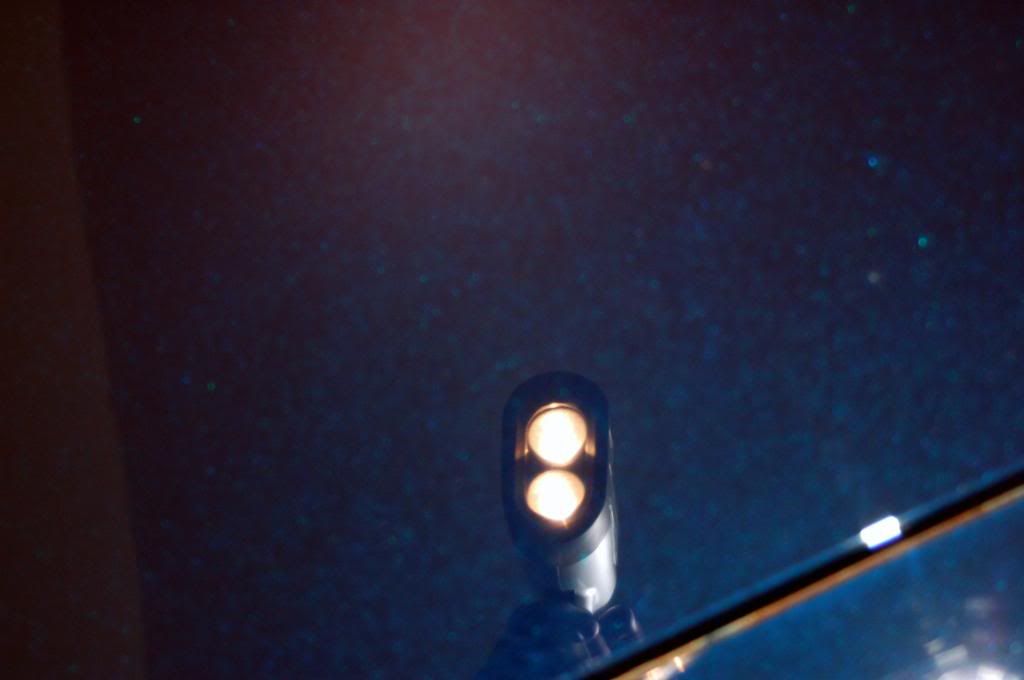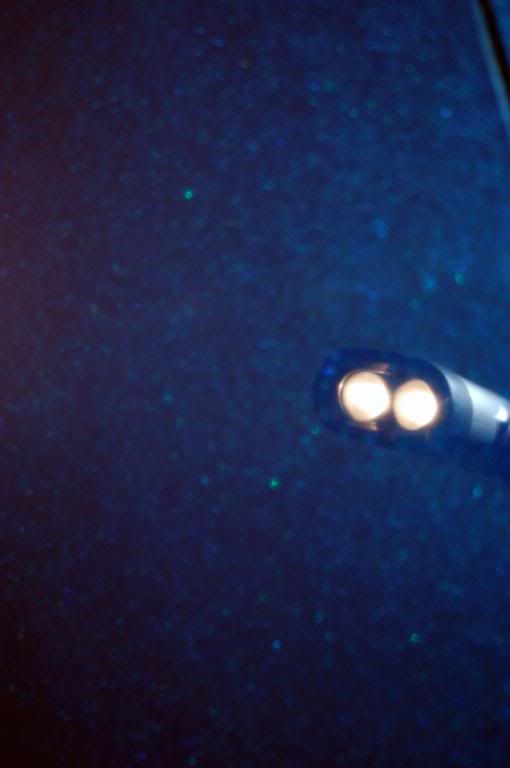 Protection:
I used Jetseal since I was going to be topping with a nuba and nothing looks better than Jetseal topped with a top line nuba. Not to mention that I was using one of my most favorite waxes and would have nothing else under that wax but Jetseal. It was applied with a CGs Stage 3 Applicator and buffed off with a 530xl MF.
LSP:
For wax I broke out my favorite Rubbish Boys OE. I applied with a 4" LC CCS pad and polishing pal using my hair dryer method to pre-heat the pad. I let the OE cure for about an hour and buffed it off to a magnificent shine with a SCs polishing cloth. After about another hour I wiped it down with Clearkote Quick Shine and a Cookie Monster MF.
Well this was done over a few days and the headlights could use polishing but they may just get replaced. I was thrilled with the way it turned out. Here are the before and afters: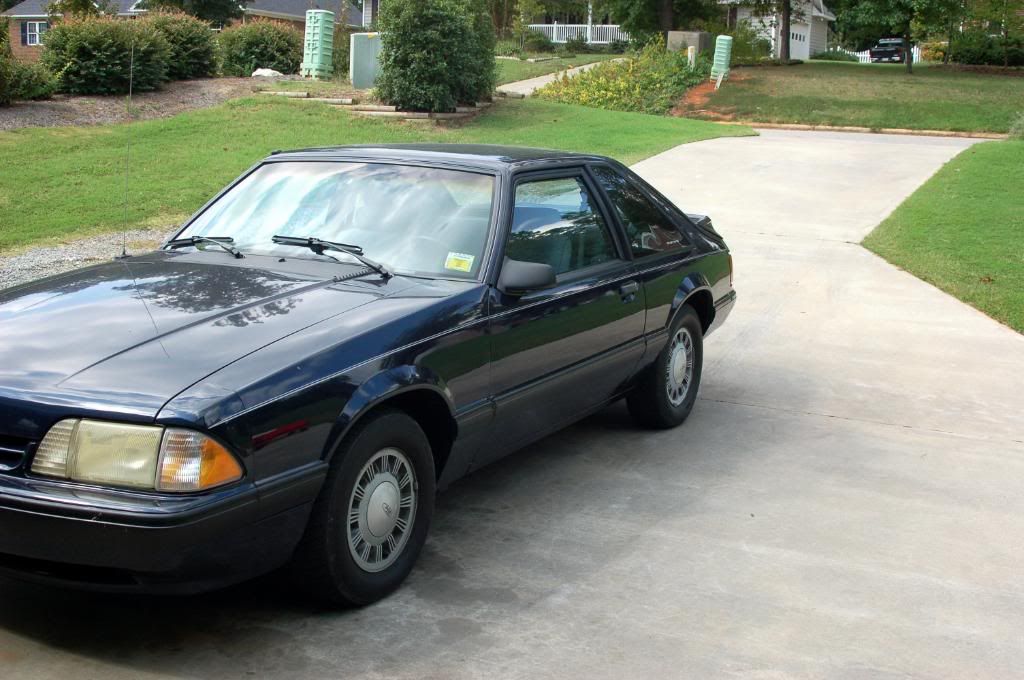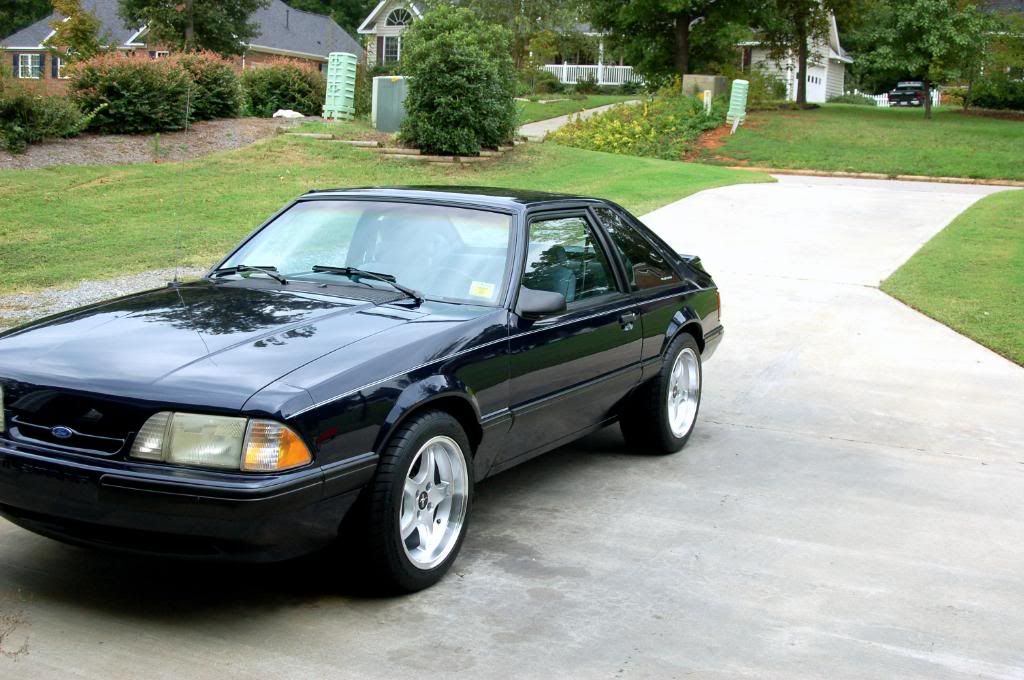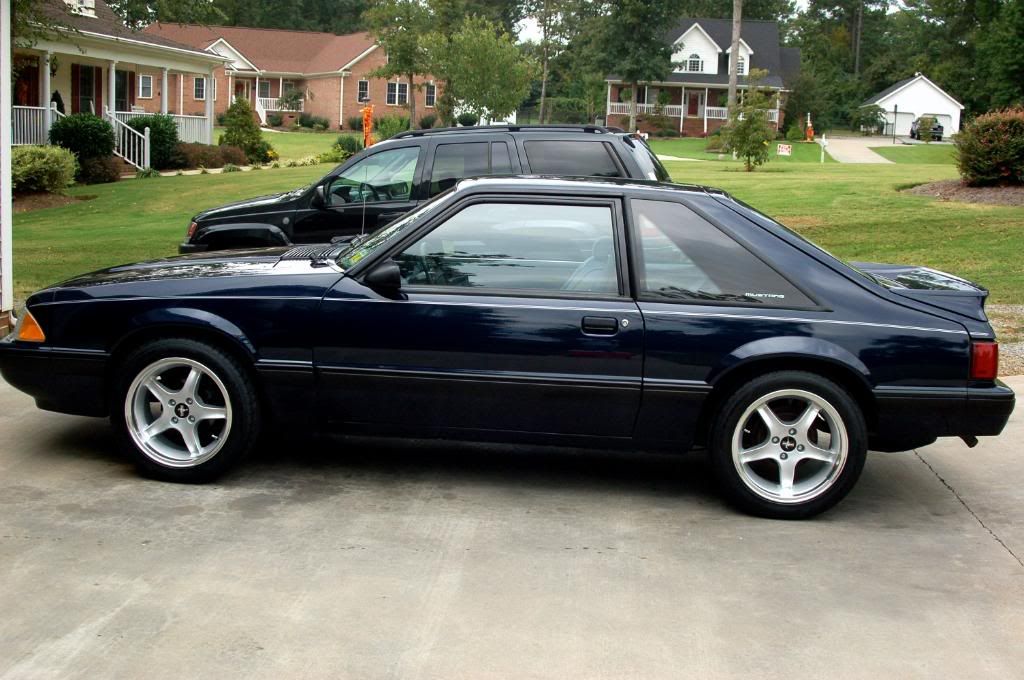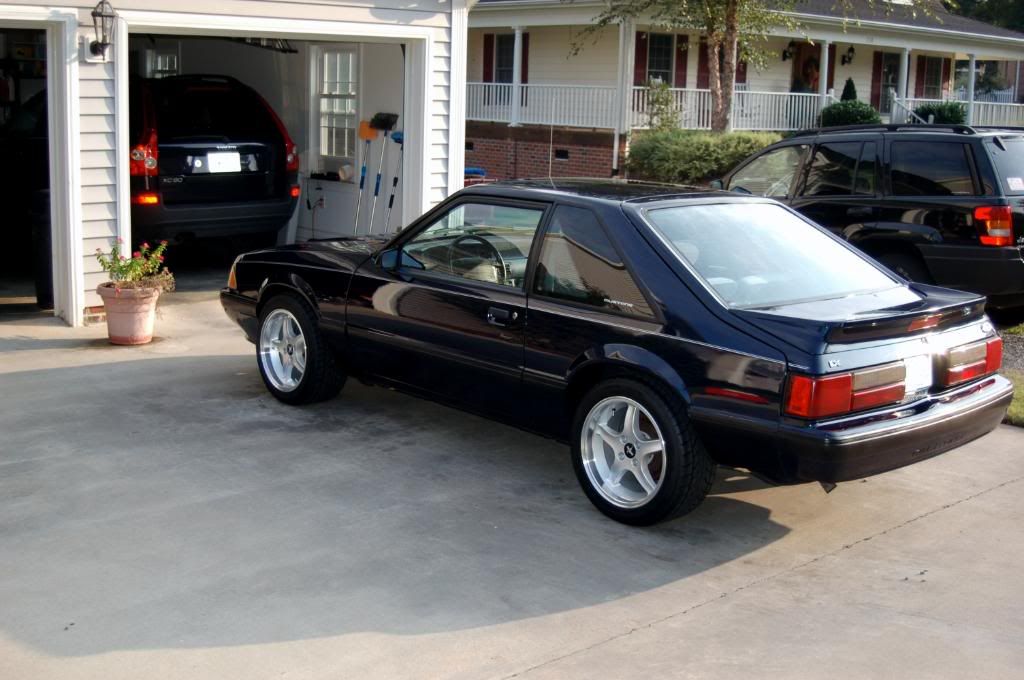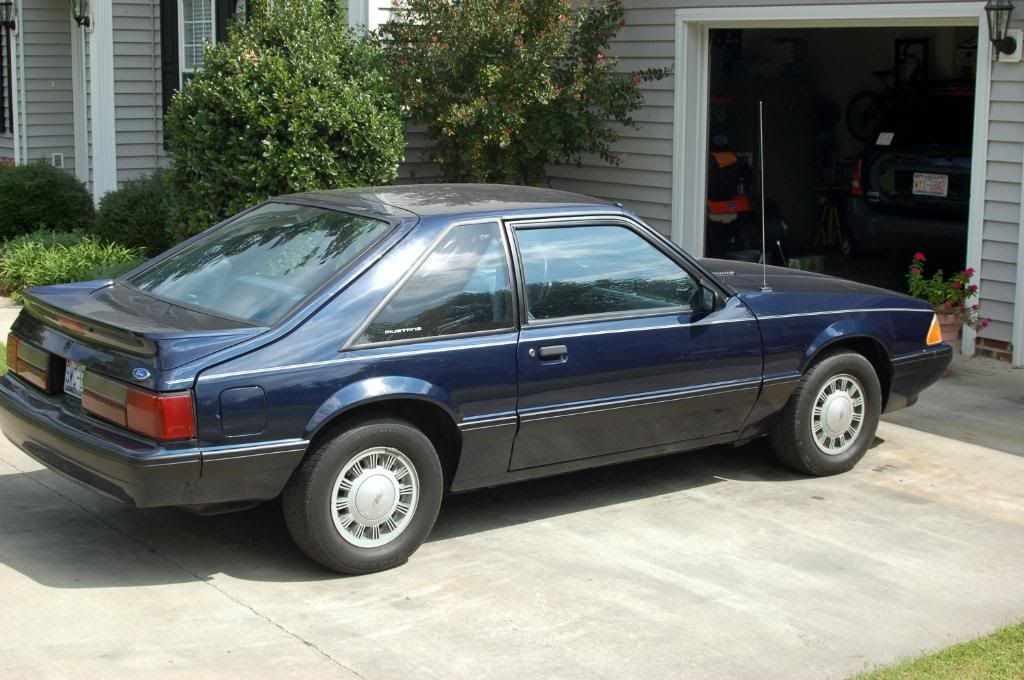 ---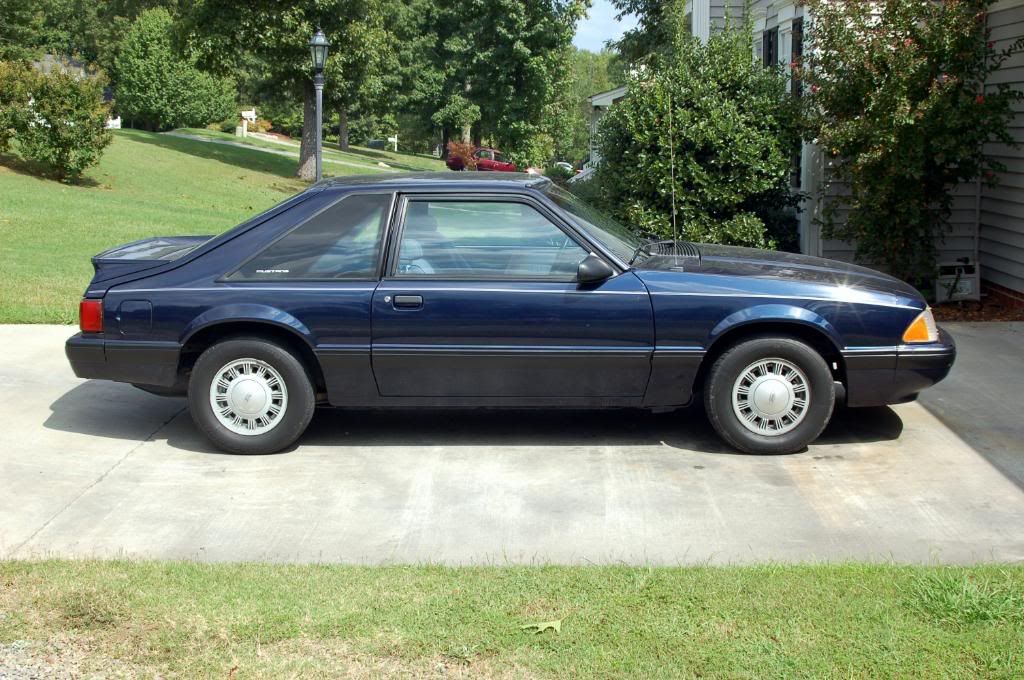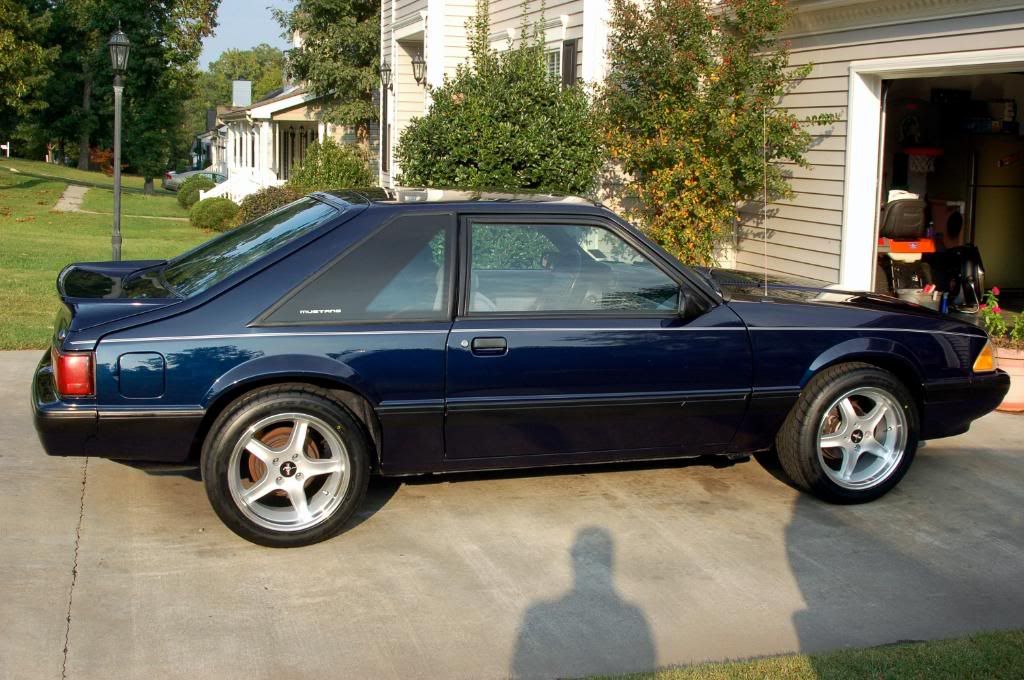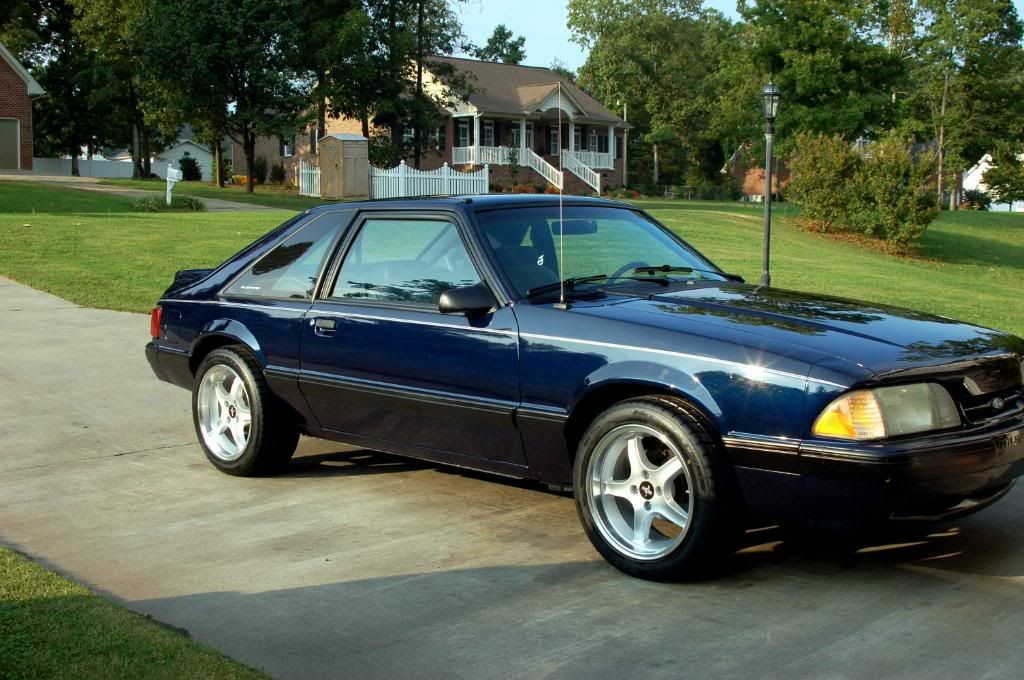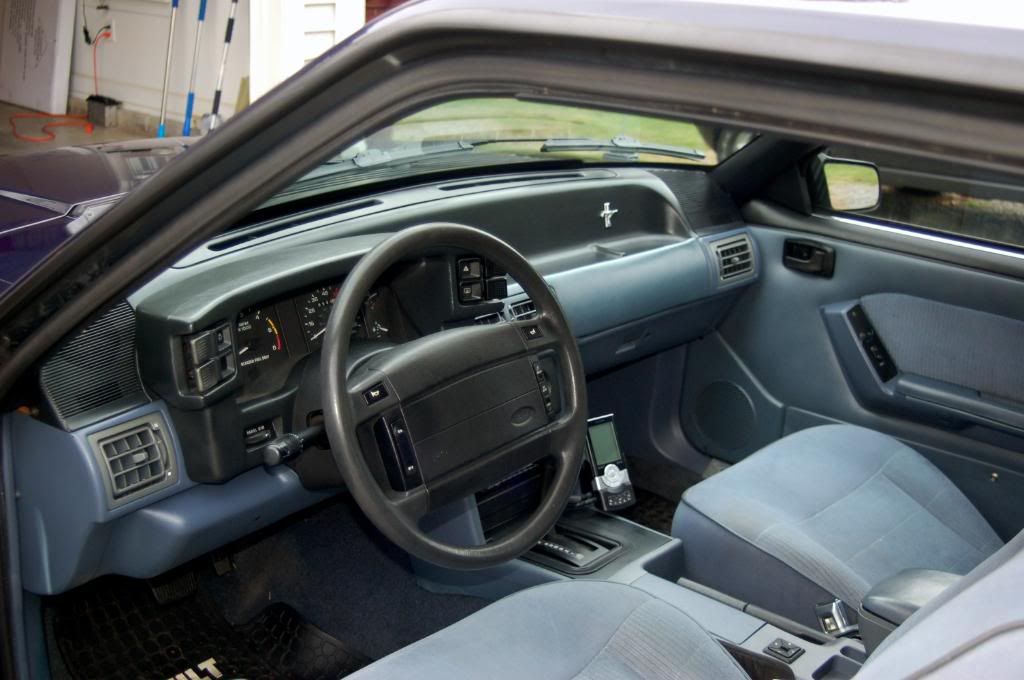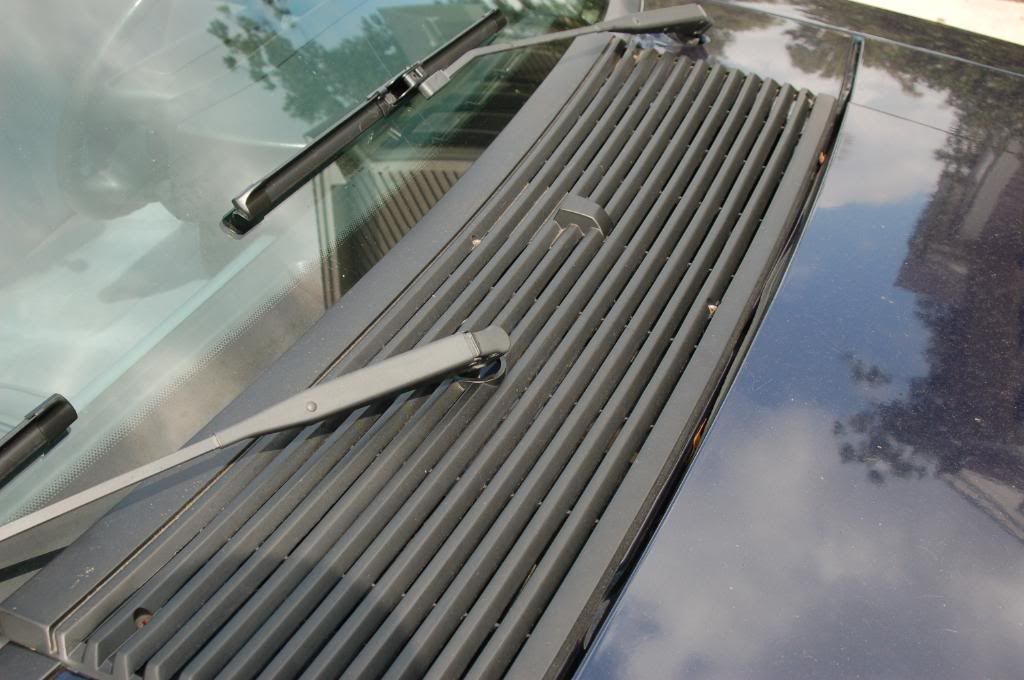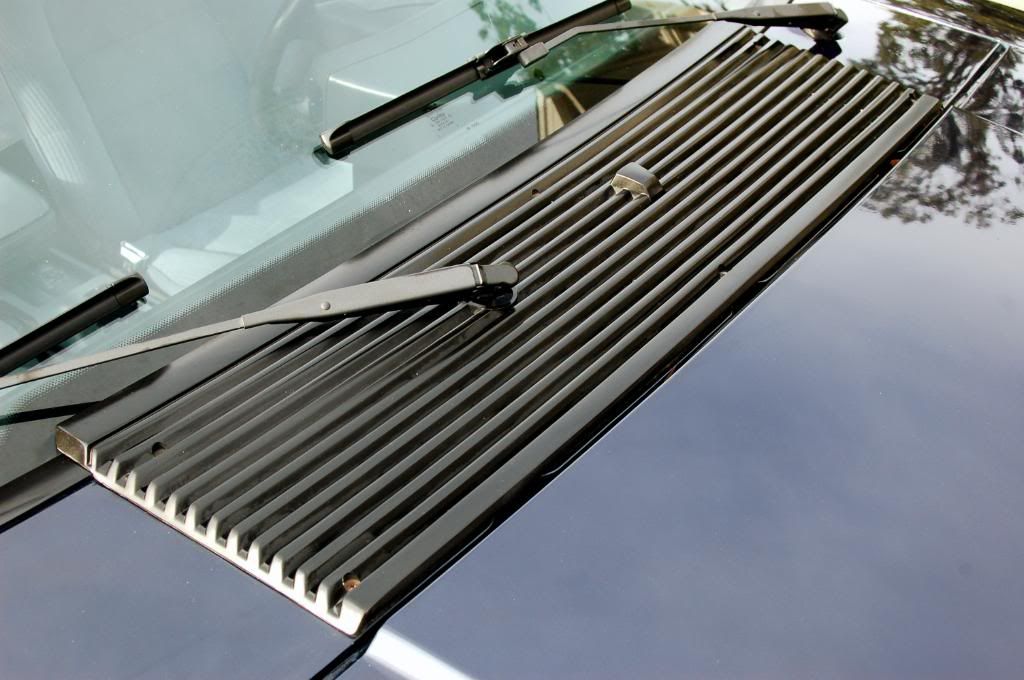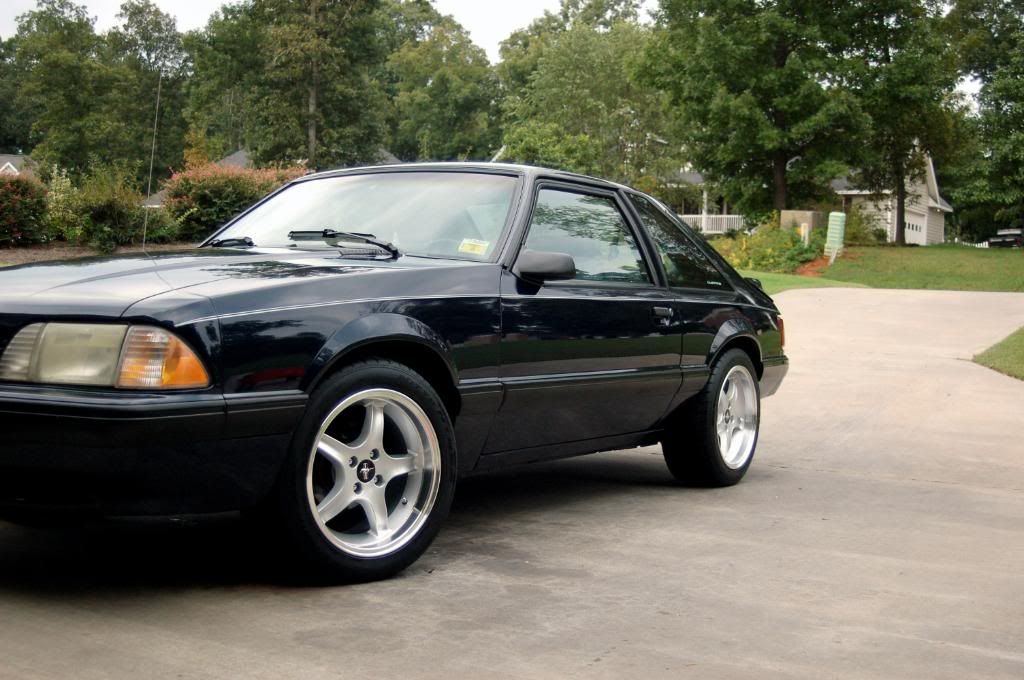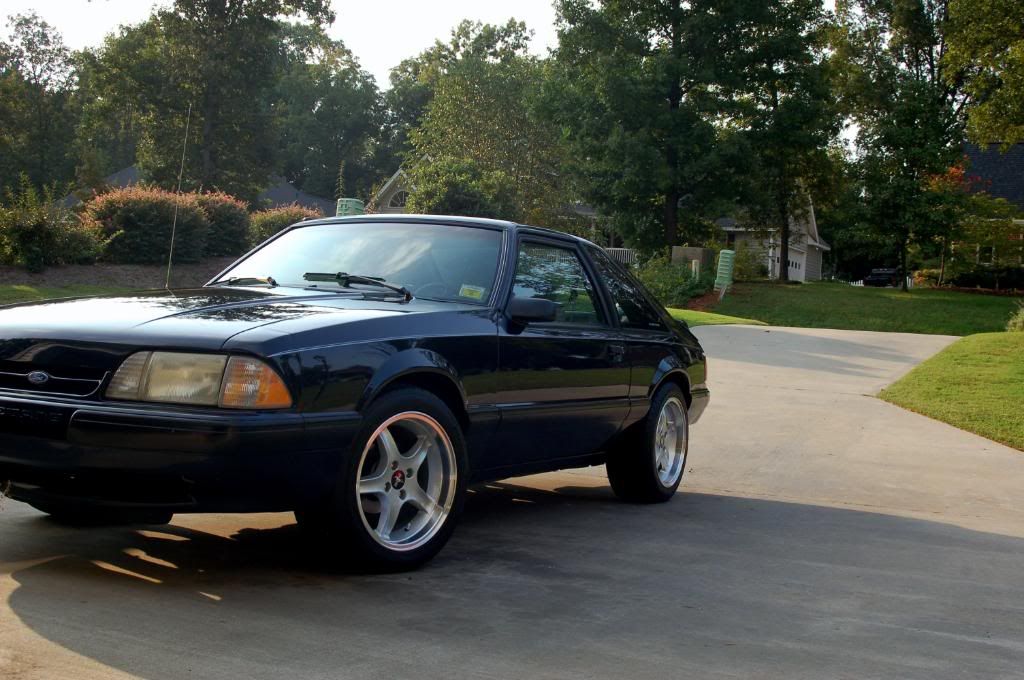 Enjoy!
---

http://www.jlsdetailing.com
03-10-2008, 07:08 AM
MeTsU
Official Detailer


Posts: 445
Joined: Aug 2008
Reputation: 0
RE: JLs Detailing: '90 Mustang
Well done.

Lovely transformation.
---
Matteo - 2005 Polo 1.9TD

i

Sportline - Sooty
03-10-2008, 08:20 AM
Carn
Waxon Sponsors


Posts: 2,724
Joined: Jul 2008
Reputation: 6
RE: JLs Detailing: '90 Mustang
Fantastic work as is the norm from you JL

Those new wheels really set the car off and suit it to a T, amazing the visual difference a simple set of wheels can make

I see you are enjoying the Scholl products by the look of things! Thats great to hear as I want to possibly get some from Ketil to try out myself

One last quick one, what are your thoughts on the 3M pads compared to the LC CCS's if you don't mind me asking ?
---
David : 083 642 2118


www.mobileimage.co.za





03-10-2008, 08:28 AM
megesh
Fledgeling Detailer


Posts: 161
Joined: Jul 2008
Reputation: 0
RE: JLs Detailing: '90 Mustang
wow that a great turn around!!!

even i cant clean rims like that!!!
---

03-10-2008, 08:29 AM
(This post was last modified: 03-10-2008 08:38 AM by Pravin.)
Pravin
Newbie Detailer

Posts: 37
Joined: Jul 2008
Reputation: 0
RE: JLs Detailing: '90 Mustang
Awesome results there JL. Good choice on the wheels too!
03-10-2008, 09:57 AM
(This post was last modified: 03-10-2008 10:10 AM by freerider.)
freerider
The Founding Father


Posts: 1,845
Joined: Jun 2008
Reputation: 2
RE: JLs Detailing: '90 Mustang
VERY nice turnaround! I love the writeups and all the pics..... you must spend equal parts time taking pics and detailing

I am definately going to try that technique you used on the wheels! man I can believe the before and afters!!!

---
freerider AKA don




04-10-2008, 01:20 PM
springbok
Detailing Guru


Posts: 874
Joined: Jun 2008
Reputation: 0
RE: JLs Detailing: '90 Mustang
For a few seconds you had me with the before and after wheels thing.

The wheels really transform the car. No offence, but the rusty brake drums at the rear spoil the effect somewhat. What, if anything can you do about that?
Your attention to detail is mind boggling. Well done.

04-10-2008, 07:44 PM
Starvekos
Official Detailer


Posts: 443
Joined: Jul 2008
Reputation: 3
RE: JLs Detailing: '90 Mustang
Another cracking turnaround. You produced a deep and reflective shine there.

User(s) browsing this thread: 1 Guest(s)